Through blending finances from a mix of sources, landowners will be enabled to plant trees, not only for their environmental benefits but also to support their economic outcomes.
With the government's targets on tree planting in the United Kingdom in mind, we have liaised with government policy makers, green businesses, private investors and foresters to ensure that we can deliver a sustainable woodland plan with a guarantee of establishment and maintenance.
All planting projects will be maintained for at least 25 years, undertaken by trained delivery experts to ensure that woodlands are not just planted, but successful.
We can help you decide what to plant, where to plant it, and how to not only cover the cost but provide an additional income. This can be through timber harvesting, the opportunity to invest to offset carbon, and agroforestry opportunities.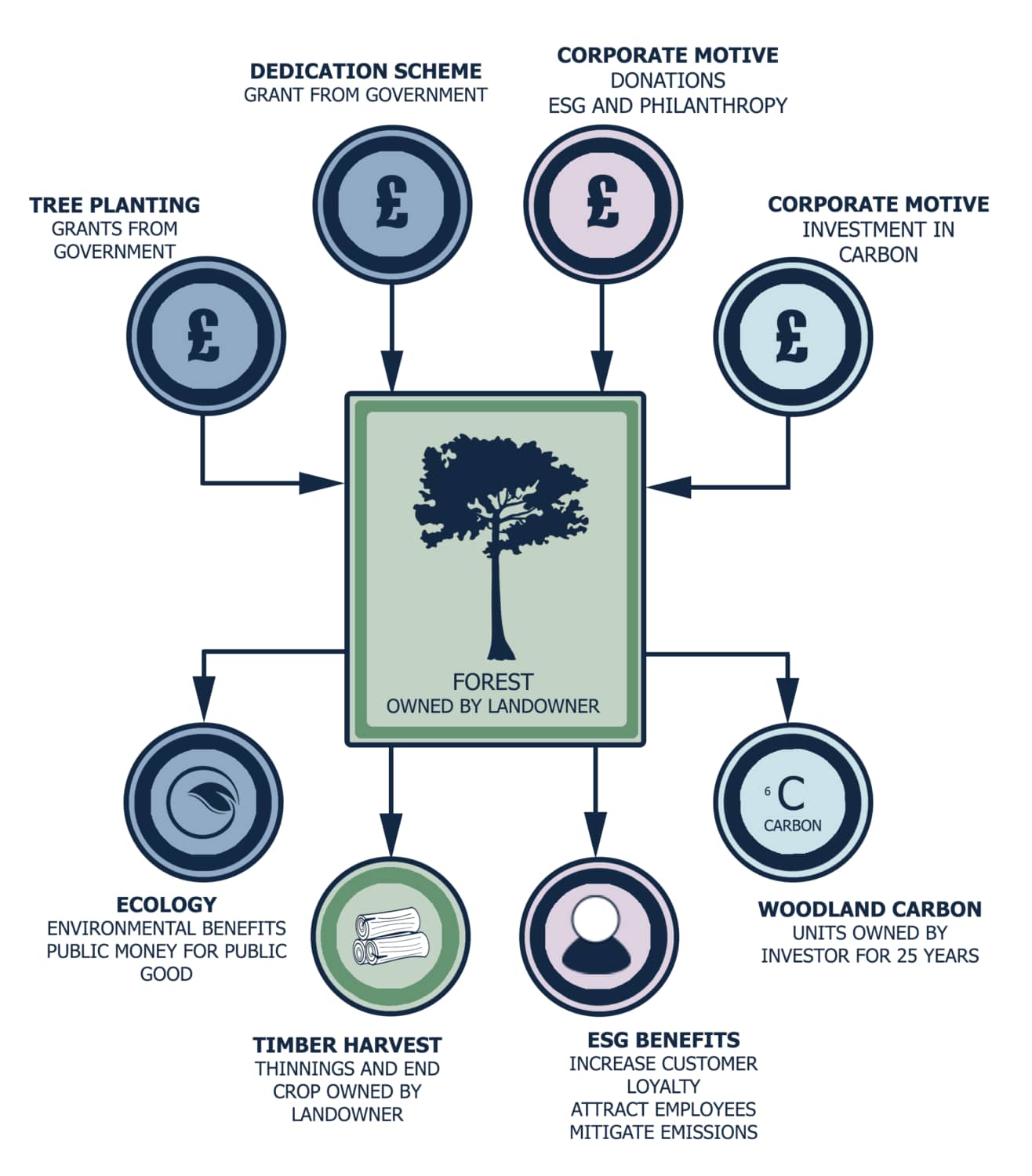 We will process the personal data you have supplied in accordance with our privacy policy.