The Forest Canopy Foundation (FCF) has developed a blended finance proposal to enrich the government's environmental dedication money, based on previous successful mechanisms through the National Forest. This enrichment involves corporate Environmental, Social and Governance (ESG) donations. FCF is working with Grown in Britain (GiB) to audit, providing you with a scheme that you can be confident in. Your scheme will be individual to you.
Our projects will be funded through a combination of government grants and corporate investments/ESG donations:
Tree planting and initial maintenance is covered by existing DEFRA grants
Currently FCF is in discussion with DEFRA to gain additional funding to finance the gap between the value of agricultural land and woodland integrated with the Environmental Land Management Scheme (ELMs)
Corporate, carbon and ESG investment is required for the remaining loss of landowner income
Table to show a breakdown of funding, based on Grade 2 Pasture Land over a period of 50 years.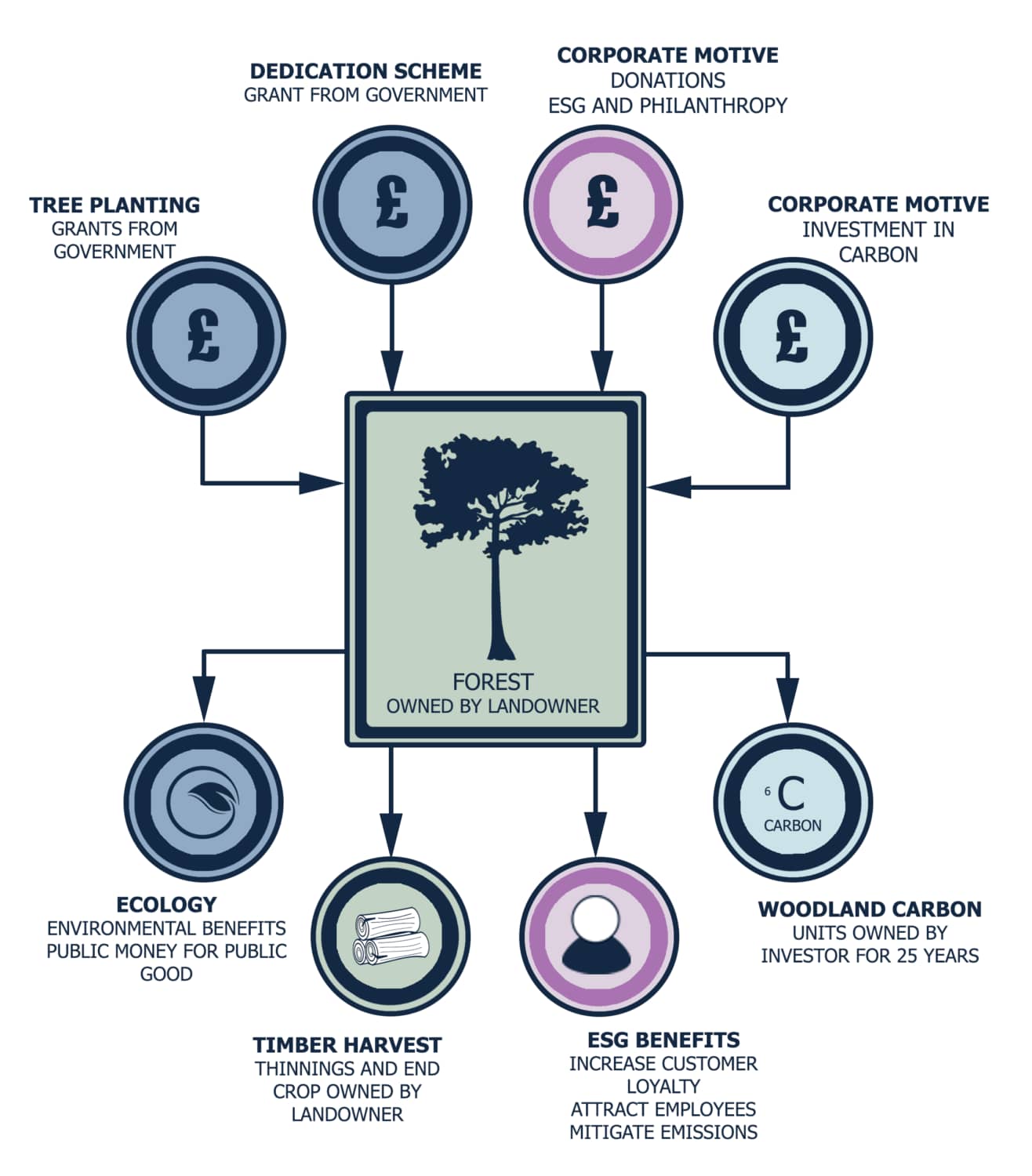 We will process the personal data you have supplied in accordance with our privacy policy.