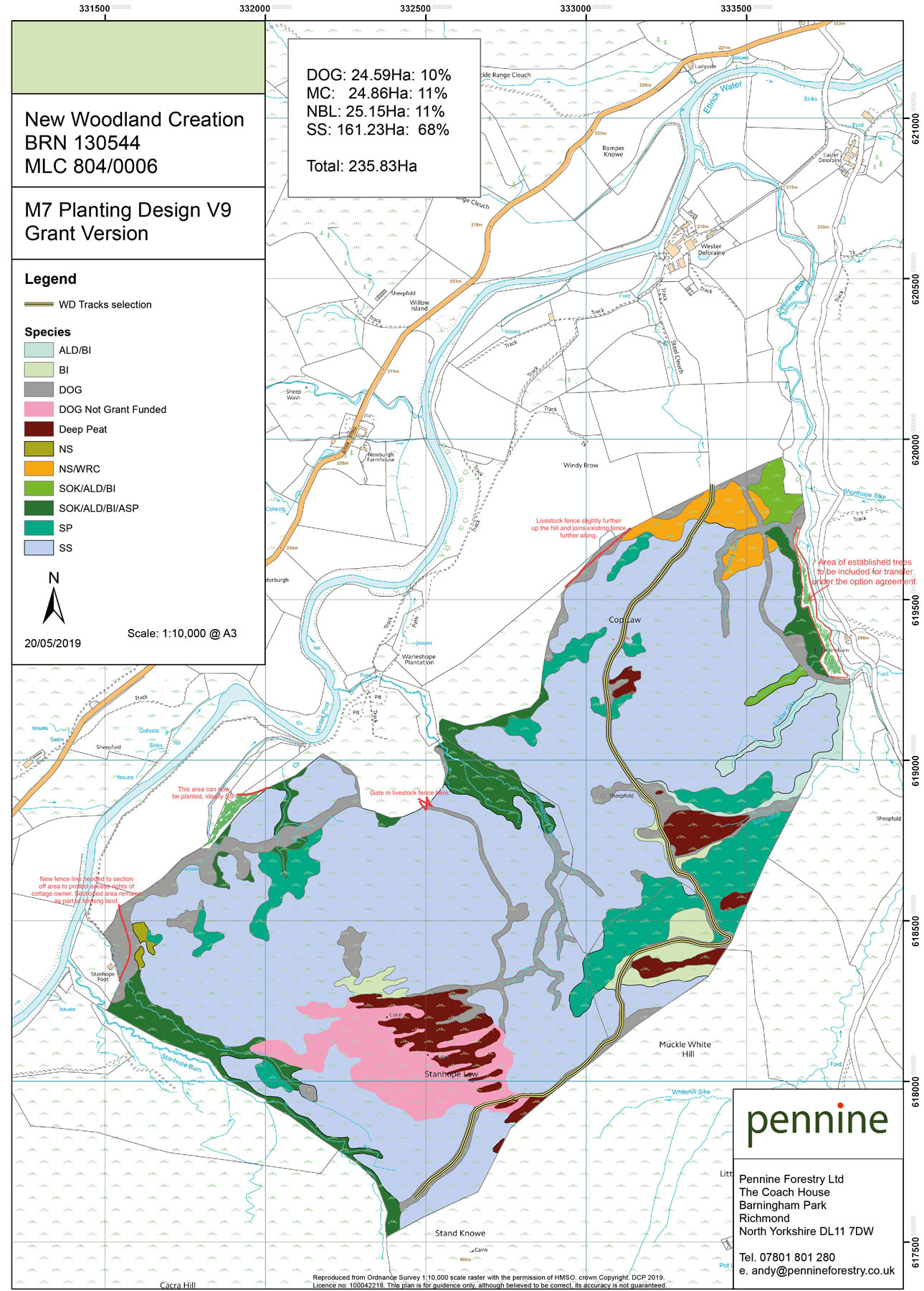 Wester Deloraine is a recently planted woodland (2019/2020) extending to 235 hectares in the Upper Ettrick valley, approximately 10km to the south-west of Ettrickbridge. The site lies at an altitude of between 230m and 400m above sea level. The land had previously consisted of unimproved hill grazings. The woodland has been planted with a mix of conifers and broadleaves.
AREA: 235 ha
TREES TO BE PLANTED: tbc
CARBON SEQUESTERED: 55,000 tonnes over 25 years
Each project undergoes comprehensive analysis and research. View this projects scoring sheets and additional information below…
Grown in Britain Scoring Sheet
Each project will be scored to ensure that it meets the FCF's high standards. The scoring sheet covers a wide range of tree planting projects and allows for projects with a wide range of objectives – from increasing biodiversity to creating a productive timber woodland.
Wester Deloraine in the snow