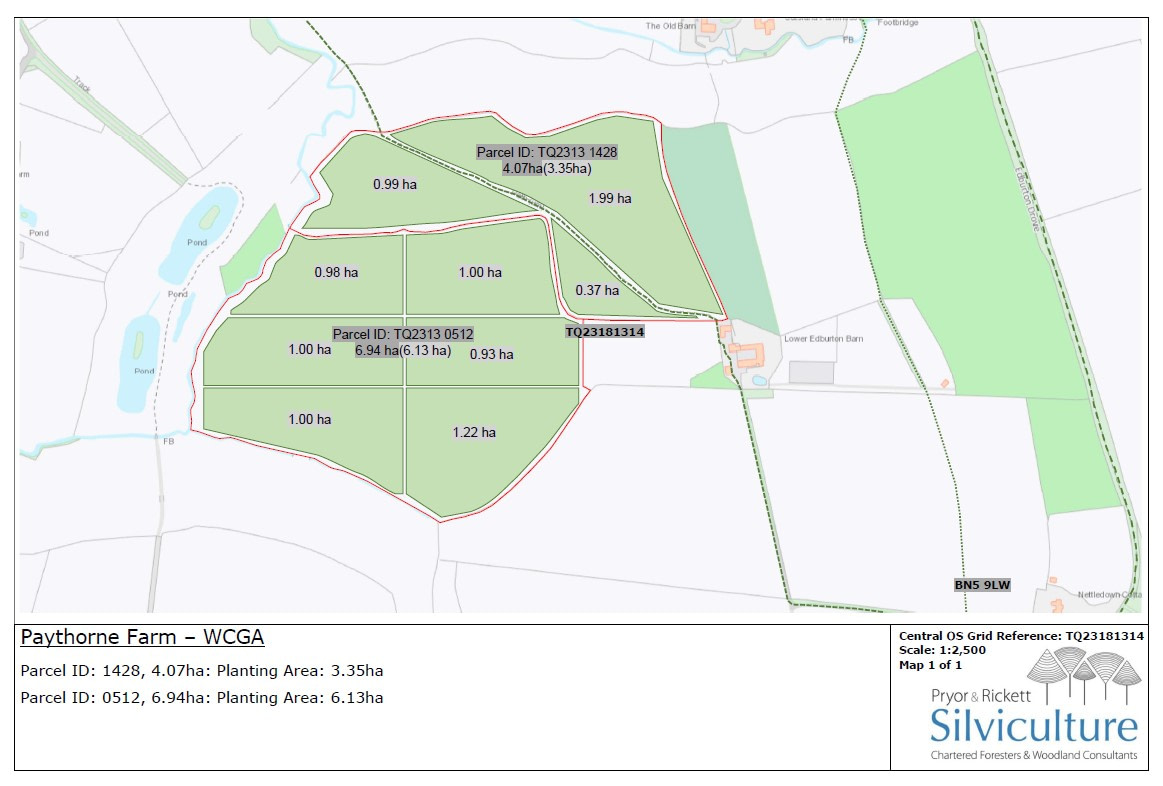 The farm totals 625hectares and has some areas of existing woodland which will be extended and connected as part of the planned planting scheme. The remaining land will be retained as productive farmland, although there may be scope to increase woodland cover across the farm in the future as funding streams develop. The scheme will see conversion of low-production farmland into native mixed broadleaf woodland, sensitively incorporating the existing mature habitats, connecting the mature hedgerows and woodlands, and link into the ponds and stream to the north of the planting area.
Not only will the woodland provide habitat for wildlife and bolster the local landscape's resilience to threats such as climate change by connecting fragmented habitats, but it will provide a host of ecosystem services. The trees will lock-up carbon as they grow, improve local water quality and water retention as their roots absorb and filter rainwater, increase the soil fertility as their leaves fall, adding to the organic matter…
The woodland will also be managed to provide a long-term sustainable supply of timber. Regular thinning of the trees will ensure the parents are constantly making way for their children, creating a diverse mix of tree species at varying ages. The ongoing management will also maintain the woodland's other habitats such as open glades and paths which are often wildlife hotspots as they can support a mix of both wooded and non-wood flora. Designed to have nine separate compartments, divided by a grass ride with herbaceous edges; the new woodland will incorporate 17no. different native trees species. All of which provide different wildlife benefits. Seven of the carefully chosen species will sequester carbon at a rapid rate.
AREA: 11.3 ha
TREES TO BE PLANTED: 15200
CARBON SEQUESTERED: up to 1047 tonnes over 25 years
Each project undergoes comprehensive analysis and research. View this projects scoring sheets and additional information below…
Grown in Britain Scoring Sheet
Each project will be scored to ensure that it meets the FCF's high standards. The scoring sheet covers a wide range of tree planting projects and allows for projects with a wide range of objectives – from increasing biodiversity to creating a productive timber woodland.