PFF003  LONGDOWN WOODLAND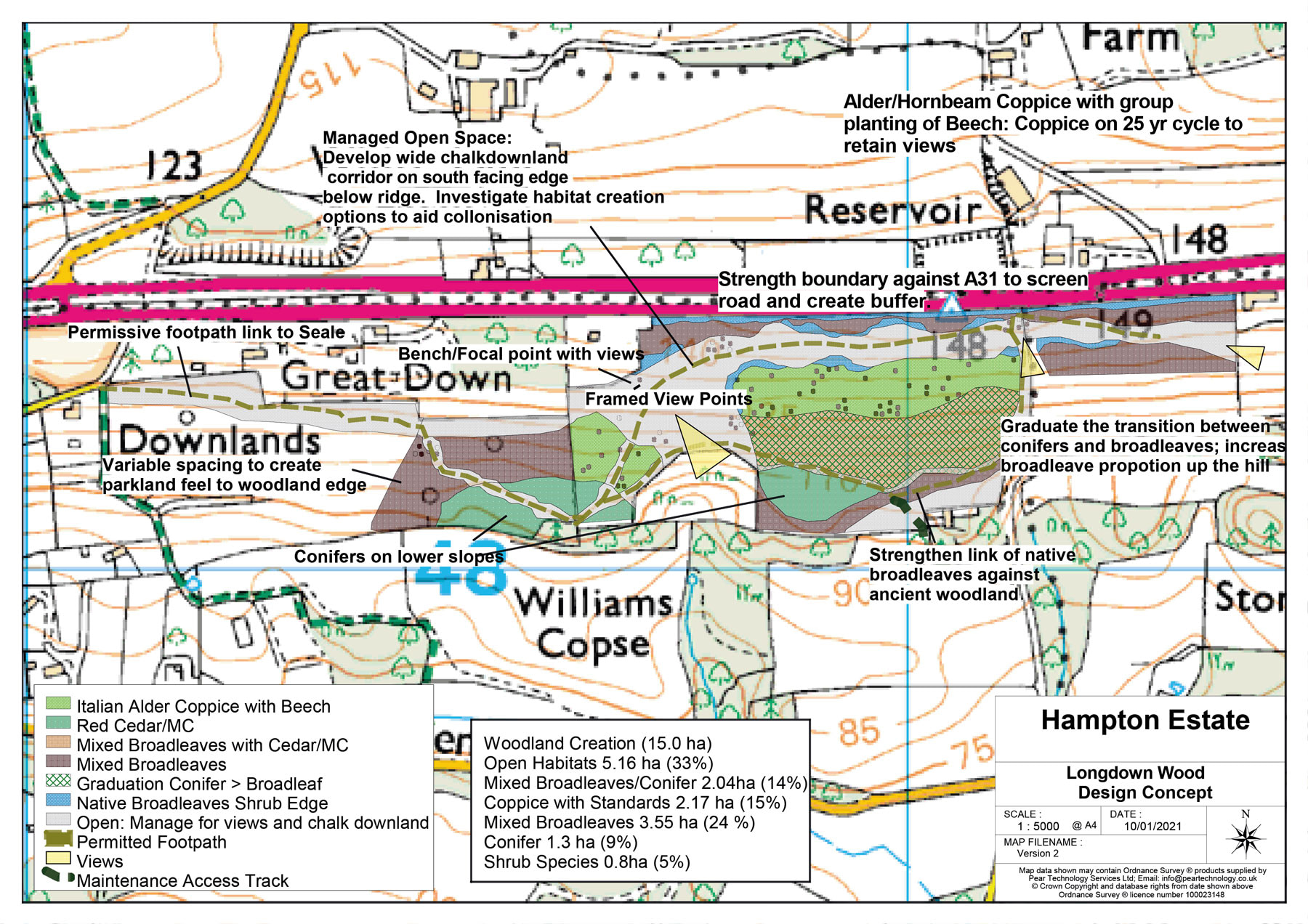 Longdown Woodland Creation scheme totals some 12.4 hectares in area with the planned planting of some 25,000 trees. The site sits on the northwestern edge of Surrey Hill Area of Outstanding Natural Beauty with its primary aim 'to conserve and enhance the natural beauty of the area'. We have designed a woodland creation scheme that balances the planting of trees with other ecological interests including the develop chalk grassland. The scheme seeks to improve public access and recreational opportunities, offering tremendous panoramic views across the Surrey hills landscape whilst screening the busy A31. A mix of species suitable to calcareous soils will create a woodland that complements the landscape, is resilient to climate change and in time will contribute to the economic sustainability of woodland management on the Estate through the production of timber and wood fuel.
AREA: 12.44 ha
TREES TO BE PLANTED: 25,000
CARBON SEQUESTERED: 600 tonnes over 25 years (tbc)
Each project undergoes comprehensive analysis and research. View this projects scoring sheets and additional information below…
Grown in Britain Scoring Sheet
Each project will be scored to ensure that it meets the FCF's high standards. The scoring sheet covers a wide range of tree planting projects and allows for projects with a wide range of objectives – from increasing biodiversity to creating a productive timber woodland.
Views from Longdown to the south 2