NF003 CANOPY COLLECTIVE – HILL FARM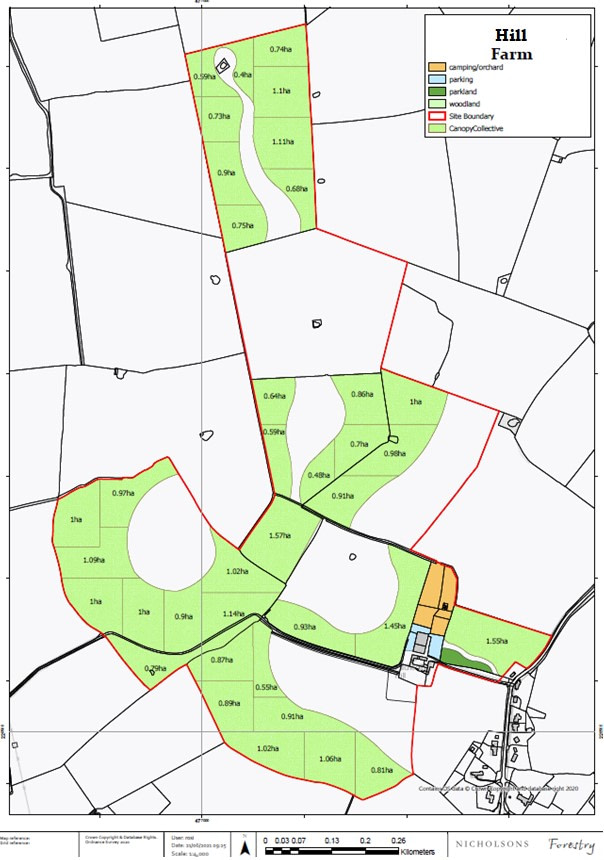 Hill Farm is a stunning sheep farm with woodland 3 miles east of Waddesdon Manor. With wide open views across Buckinghamshire, this area is very exposed and slightly limited in wildlife at present as it is heavily grazed. This scheme will bring shelter, and increased wildlife with a variety of ecosystems. It will aid connectivity by not only linking habitat types but also bring woodland habitat into an area that is bereft of woodland habitat.
AREA: 33.68 ha
TREES TO BE PLANTED: 67,300
CARBON SEQUESTERED: 4,700 tonnes over 25 years
Each project undergoes comprehensive analysis and research. View this projects scoring sheets and additional information below…
Grown in Britain Scoring Sheet
Each project will be scored to ensure that it meets the FCF's high standards. The scoring sheet covers a wide range of tree planting projects and allows for projects with a wide range of objectives – from increasing biodiversity to creating a productive timber woodland.